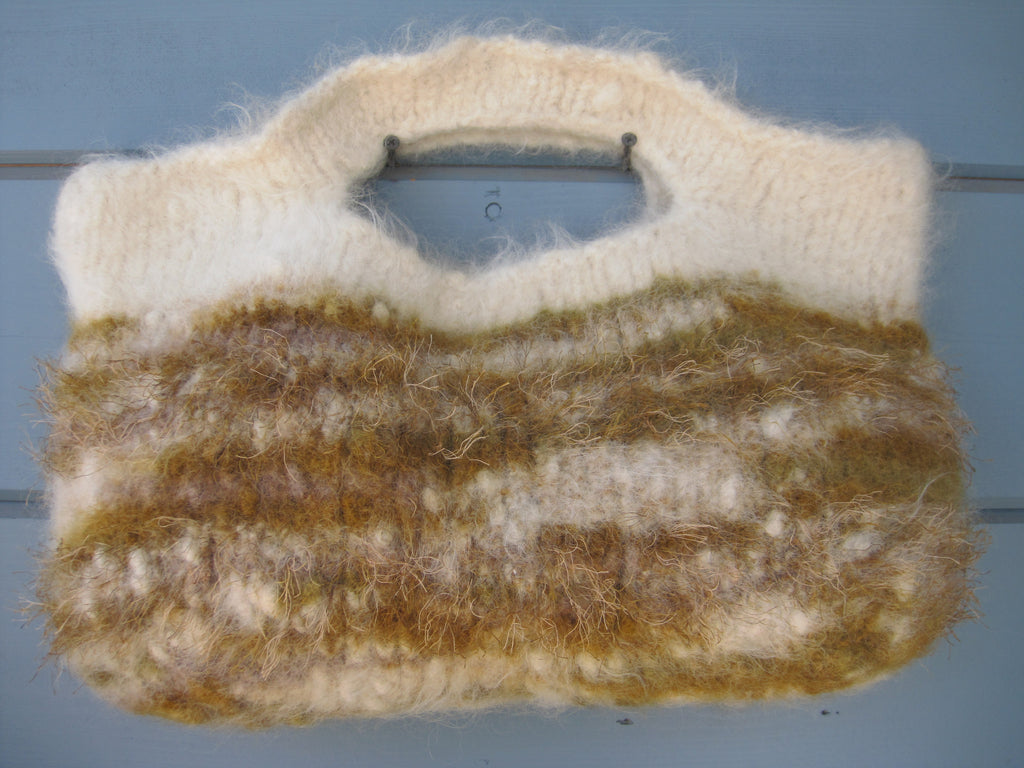 Winter White & Dark Copper Felted Purse Vintage Yarn
 One summer day I was selling my knitwear at the local farmers market at Lake Tahoe and an elderly couple stopped by my booth. They were both walking with canes.They were in their late 80's. The woman told me she used to macramé and could not do it any longer and had some yarn in the trunk of her car that she wanted to sell. The yarn was beautiful but expensive. I bought it. She told me she got it before World War 2. The spools all said Poland on them.
So I made this wonderful felted purse with the yarn.
It is my favorite.Very soft,very sturdy.
Made from 100% Wool.
Sturdy Snap Connection
Winter White & Dark Copper Felted Purse
Yarn Origin: Pre - WW 2  Poland
Dimensions: 17" W  x 12" 
They will last forever.
All felted purses  have a very sturdy large snap closure.
Felted purses may be machine washed with cool water.
Lay flat between two towels to dry.
 SOLD