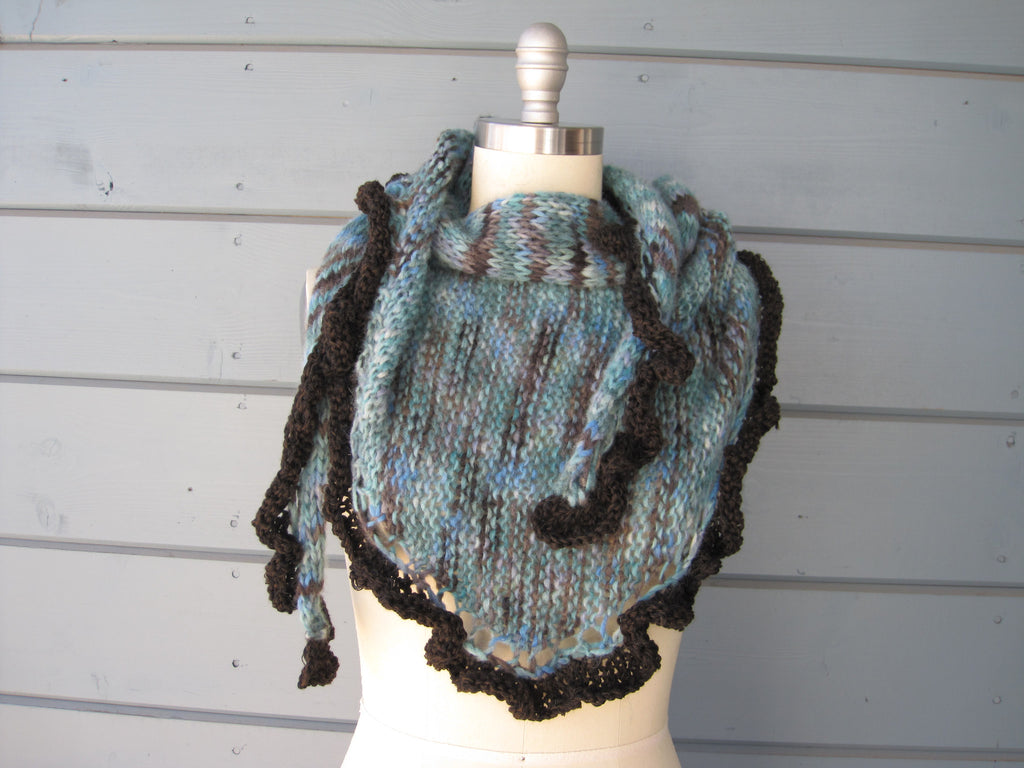 Teal Shawl/Scarf with Brown Ruffle Trim - Baby Alpaca Hand Spun & Hand Dyed SOLD
Hand Spun  & Hand Dyed
Teal  Shawl/Scarf with Brown Ruffle Trim
This is the softest Baby Alpaca yarn. (no harm done to the animal).
Alpaca is a soft, durable, luxurious and silky natural fiber. While similar to sheep's wool, it is warmer, not prickly, and has no lanolin, which makes it hypoallergenic. Alpaca is naturally water-repellent.
Feels luscious around your neck.
Color: Variegated Blues and browns with dark brown ruffle trim.
Yarn Origin: USA
Fiber Content: Baby Alpaca, Wool.
Wood & Abalone Shawl Pins sold separately in the Wooden Shawl Pins & Accessories Collections. $15.00.