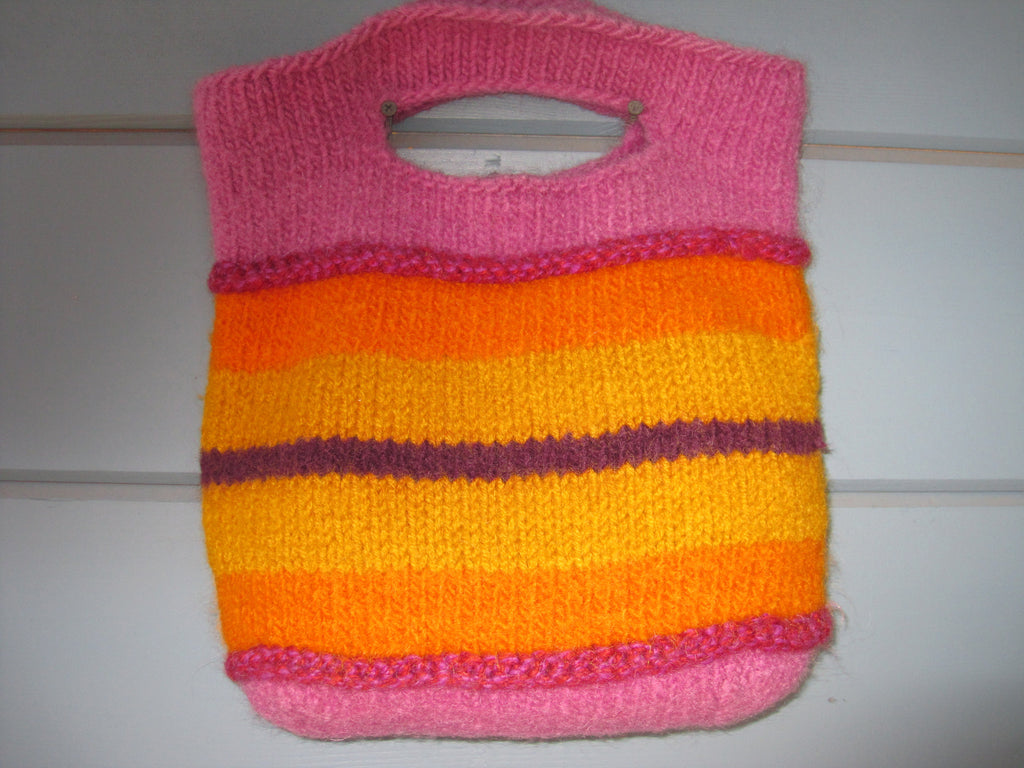 Fiesta Felted Purse
Fiesta Felted Purse
Yarn Origin: Peru, USA, New Zealand
Fiber Content:  100% Wool
Dimensions: 14"H x 11 1/2" W
Made from 100% Wool.
It will last forever.
All felted purses  have a very sturdy large snap closure.
Felted purses may be machine washed with cool water.Lay flat between two towels to dry.
SOLD